Have ideas about how researchers and parents could use a digital app to better share their knowledge about babies' development? Join this study and let us know!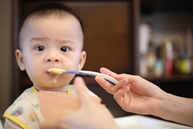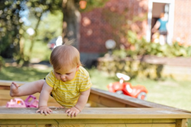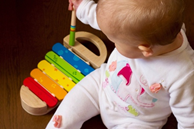 Our Research Focus:
We are developing a new tool to communicate with families about their baby's development and new skills. This is an app that contains activities you can do with your baby. We are trying out a version of the app that asks parents to tell us how their child like each activity and whether they could do it. We are going to use this information to improve our app, and to learn more about babies develop. This is a great chance to offer your feedback about how we can improve future versions of this app.
What You Need To Take Part:
A device with access to the App Store or Google Play store (for downloading the app)
Internet connection (to access the app)
A child aged between 4-18 months old!
Who Can Take Part:
Parents with children aged between 4-18 months old.
How Much Time Will it Take:
We are asking parents to try to complete approximately 50 activities in total. You might complete these by spending 15-20 minutes on the app every day for 7 days or by completing 2-3 activities a day for 2-3 weeks - you can choose how many activities to do, whether to skip an activity and you can stop the study at any time. You can try out the activities wherever you like, though you will be sent weekly reminders via email to remind you to use the app.
How Does It Work:
Read the detailed information page, then proceed to the 'consent form' page, where you can consent to participate.
After you have consented, you will be asked to enter your email address. This will not be associated with any of your data, but will be used to automatically provide you with an unique ID and to send out reminder emails (you can opt out of these by emailing teachBRITE@bbk.ac.uk at any time).
You will then be able to access the app, which can be downloaded onto any android or apple device, or used on a web browser.
You will also be asked to complete two questionnaires. The first asks about sociodemographics and the second is about your baby.
Use the app and carry out activities as often as you like.
After using the app you will be asked to complete a final questionnaire, which asks about your experience with the app.
---