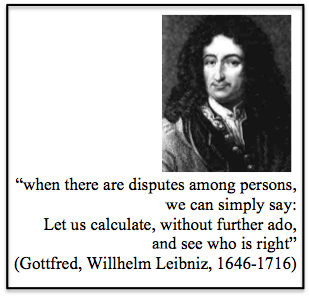 ReAL, the REasoning and Argumentation Lab (Co-Directors: Professors Ulrike Hahn and Mike Oaksford) is part of the Centre for Cognition, Computation, and Modelling (CCCM) at the Department of Psychological Sciences, Birkbeck, University of London. The acronym, ReAL, highlights our concern for how argumentation and reasoning work in real life beyond the laboratory.
Research in the lab covers a wide range of topics including deductive, inductive, and abductive reasoning, argumentation, particularly the fallacies of informal reasoning, in real world contexts such as climate change, the law, health promotion and the development of scientific reasoning. We are particularly interested in how rational normative models relate to real world performance. A great deal of our work has involved uncovering the rationality in people's apparently biased performance using Bayesian models.
Reasoning and argumentation is a strongly interdisciplinary research area, bringing together, for example, psychology, philosophy, linguistics, rhetoric and computer science. The research in the lab is strongly empirical and employs mathematical and computational modelling.
Although based at Birkbeck, University of London, we collaborate with individuals and groups at other institutions (for a list of our main collaborators see the links in 'members' section). We meet regularly to discuss research, read papers, and for talks. We also organise the annual London Reasoning Workshop which has been running since 2006. Members of the group also organised the International Conference on Thinking in 2012. Events which are open to the public are announced on this website and via our Twitter profile (@BBK_ReAL). If you are interested in joining us, as a prospective student or as a colleague please get in touch.
If you have any questions pertaining to ReAL, please contact Kirsty Phillips (Lab Organiser, see below) or any other member of the lab.
Lab organiser
Kirsty Phillips
Psychological Sciences, Birbeck, University of London